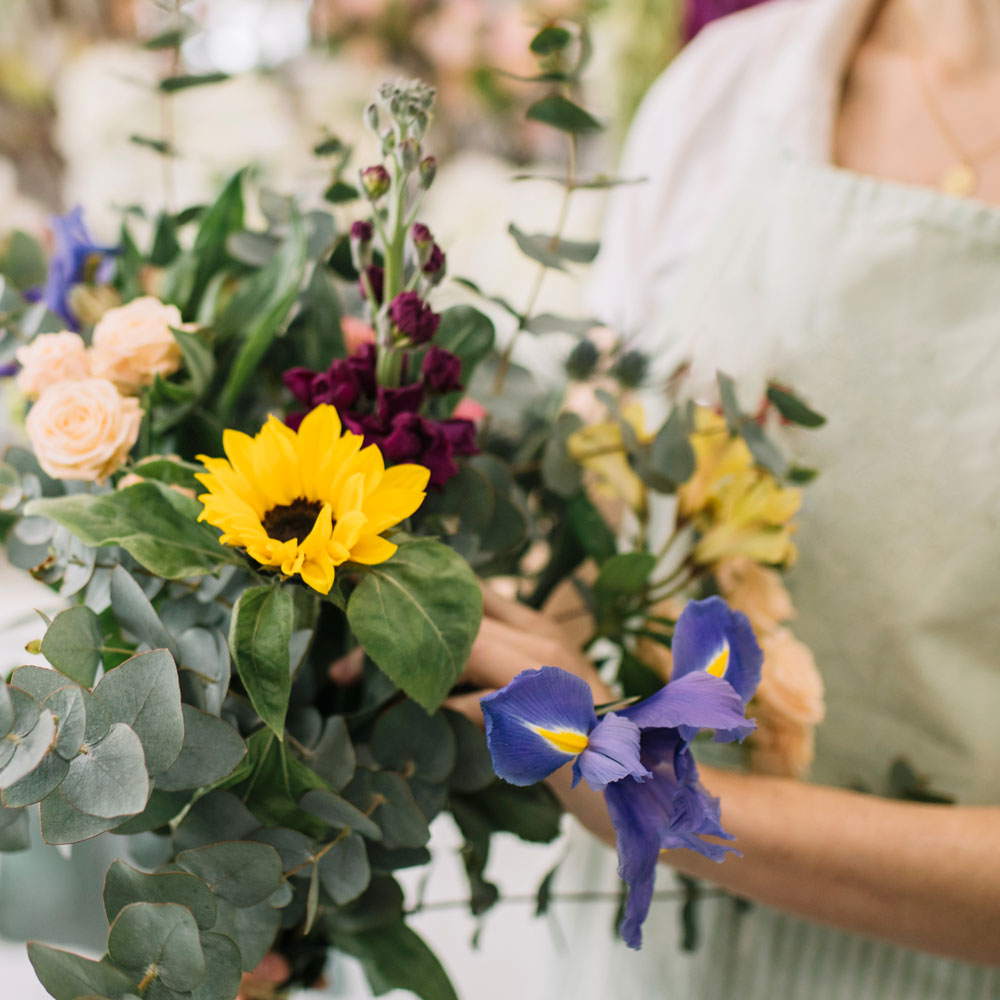 Fingal Flowers is a well established Irish family run business, with over 60 years experience as a suppliers of fresh flowers and plants. We are independent, highly experienced florists, so you can be rest assured that whatever flowers you need from Fingal Flowers, we will do an outstanding job.
Fingal Flowers is run by Tracey Walsh, alongside her sister Karen and their experienced team, who will be welcoming you in their beautiful flower shop in Swords, Co. Dublin.
At Fingal Flowers, we love creating elegant bouquets and flower arrangements, hand-made by ourselves in our shop in Swords. Each bouquet and flower arrangement is unique and it will most certainly have a personal touch from one of the most established florists Dublin has to offer.
We source our extensive flower selection from all over the world. Our flowers come from locations like Columbia, Holland and Israel. With over six decades of industry experience, we have become a favourite with the Irish business community and are one of Ireland's most respected florists as well as wholesale flower and plant suppliers.
Along with offering a selection of flowers – sourced from all over the world – we also offer an exclusive selection of Irish-grown Lilies, Sunflowers, Statices and Stock flowers that are grown in our greenhouses.
We look forward to creating beautiful displays for your home, your workplace and all your special occasions.
Tracey, Karen & all in Fingal Flowers xx